Choose Adventure
Give today and empower young adults impacted by cancer and MS, healthcare workers, and caregivers to Choose Adventure.
GIVE TODAY
Programs are live! Click here to explore our 2022 Programs!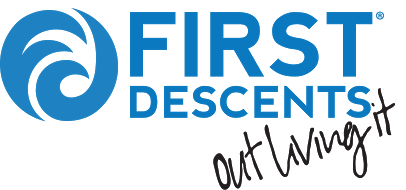 Katherine Coe
Originally a "Nutmegger," Katherine grew up romping around the wetlands and looming deciduous forests of Connecticut with her two brothers. Inspired by different cultures and ecosystems, she has lived in Colorado, Montana, Florida, and Africa, working in the wildlife conservation, community development, and education spaces. A cancer diagnosis in August of 2020 required her to slow down, move back to CT with her folks (Love you, Mom and Dad!), and undergo treatment. Now in remission, she's returned to Colorado to be closer to the mountains, family, and friends. Her personal experience with cancer, love for all things outdoors, and desire to do meaningful and fulfilling work, were what led Katherine to First Descents. New to the team as of January 2022, Katherine is stoked to help cultivate meaningful relationships with donors and sponsors, tell the FD story, and create more opportunities for our community to connect with nature.