Give the Gift of Adventure!
This holiday season, our goal is to raise $125,000 to fund transformative adventures for 50 young adults in the year ahead.
DONATE NOW
GIVE THE GIFT OF ADVENTURE THIS HOLIDAY SEASON!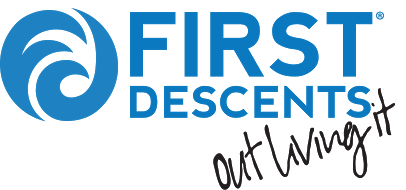 Jose Contreras
Born and raised in NY the youngest of a big family where food, and community have always been a big part of life. Growing up our home was the hub of not only my immediate family but the community around us as well where all were always welcome. With little to no choice I've been a sous chef since I was a child by way of my mother, a passionate home cook and my oldest brother who's been a chef and restaurant owner for the last 30 years. Honestly, I never thought I would end up in the kitchen career wise. That is until knowing how to prepare and cook delicious meals for my health coaching clients became of utmost importance. Having worked front of the house, running cafes and restaurants, a degree in Foods & Nutrition and a health coaching certificate in hand, I found that culinary school was the last missing piece to my education. Part of the last graduating class of The Natural Gourmet Institute where a lot of our FD chefs graduated from as well. I was inspired to attend the school for its focus on health supportive cooking and ideals. I knew I had found a home while attending.
After graduating the chef training program I spent some time working in professional kitchens in NYC until I realized I wanted more out of my culinary career. My love of meeting new people and traveling was snuffed out working long hours in the back of the house, so I started private cheffing with the belief that there was even further possibility for better alignment with myself and my career. Finally It all came together here at First Descents where I have been able to travel, meet, cook and eat delicious and intentionally prepared meals with all of you.