Give the Gift of Adventure
Give the gift of adventure to young adults impacted by cancer and MS, healthcare workers, and caregivers.
GIVE TODAY
Inquire Now! 2023 Programs are Coming Soon!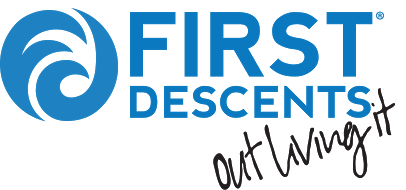 Kevin McDevitt
Kevin McDevitt (aka "Steinbeck") has been working with First Descents since 2019. After growing up on the east coast, Steinbeck discovered the outdoor playgrounds of the West as an adult, and is now there to stay. He first experienced the healing power of adventure when he and his wife Stephanie (aka "Jane Austen") embarked on a four month camping road trip while he was still recovering physically from his 2015 bone marrow transplant for Severe Aplastic Anemia and PNH. Later, he was introduced to First Descents in 2018 as a participant, kayaking the Rogue River–it was an incredibly rewarding challenge, a life-changing communal experience, and a crucial step on his journey back to wholeness. A year later, he took a job as Lead Staff and since then has run surf, cycling, and kayaking programs in his adopted home state of California. Outside of his First Descents work, Steinbeck is a writer and filmmaker–his favorite project thus far is "Good Blood," a music video he produced, directed and starred in, to raise awareness for the bone marrow donor registry. When not writing, making movies, or leading FD programs, you can find Steinbeck hiking, mountain biking, SUPing, surfing, and plain ol' out living it in Southern California, with Jane Austen and their two young sons.