Give the Gift of Adventure
Give the gift of adventure to young adults impacted by cancer and MS, healthcare workers, and caregivers.
GIVE TODAY
Inquire Now! 2023 Programs are Coming Soon!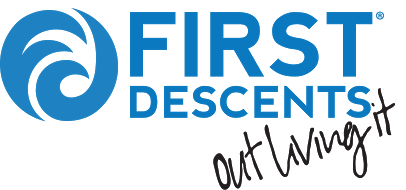 Mike Burek
I grew up in the shadow of the Rocky Mountains and I have been fortunate to call Colorado my home for over 28 years. As I was growing up, I rarely missed an opportunity to try any new activity on the mountain or in the water. Whether backpacking in the deep wilderness, snowboarding the high alpine slopes, or scaling 14,000-foot peaks, my love for the great outdoors continues to grow stronger by the day. This passion became intertwined with my love for First Descents after I was diagnosed with Non-Hodgkin's Lymphoma at the age of 24. Since attending my first program with FD in 2014, I have tried to selflessly serve other young adults impacted by cancer and share revel in the natural beauty of the world with them. Today you can still find me exploring various mountains, rivers, lakes, and beaches around the country where I'll be hiking, kayaking, snowboarding, or climbing my way through the wilderness trying to fill my heart with the peace and joyfulness that only nature can provide. I currently live in Centennial, Colorado where I also work part-time at a brewery while I pursue a career in aviation and spend time Out Living It with my FD family!