Give the Gift of Adventure!
This holiday season, our goal is to raise $125,000 to fund transformative adventures for 50 young adults in the year ahead.
DONATE NOW
GIVE THE GIFT OF ADVENTURE THIS HOLIDAY SEASON!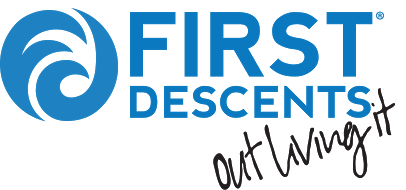 Monica Bergmann Perez
Shaped by water since childhood, Mo has built a life of exploration in, on, under, and around water. Really though, she loves just being outside. Mo was born and raised in a bilingual/bicultural family in Western Mass and after a few moves ~ motivated by balancing outdoor play and work ~ landed in Bend, Oregon about 15 years ago. She is honored and grateful to be working with First Descents.
Mo is driven by a passion for sharing the special things, however small they might be, that light up her soul. She believes in the magic of shared experiences and how they can impact one's whole being. Mo has been chasing rivers to boat and to teach kayaking to beginners and aspiring instructors across the US for many years. Her presence in the outdoors is infused with lessons learned from many mentors and colleagues as well as skills gained from her work as a Speech-Language Pathologist, Continuous Improvement/Transformational Coach, Mediator, yoga instructor, and Trauma-Informed practitioner. She is involved as a board member with the Children's Forest of Central Oregon whose mission is to unite our community to inspire lifelong connections to nature for each child.
Let's go play outside, dance on the edge of comfort, and invite transformation …. together!