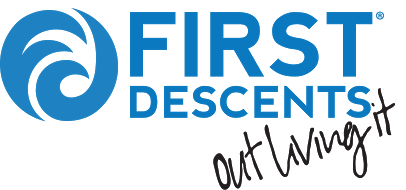 Alix Berglund – Secretary
Alix was born and raised in New Jersey and received a B.A. from Dartmouth College before moving to Colorado where she has spent the entirety of her adult life. She worked in the non-profit sector before receiving her MBA from the University of Colorado and pursuing a career in the field of finance. That career was interrupted by an incurable cancer diagnosis at the age of 33 which is when she met Allan Goldberg, the Executive Director of FD at the time.
Alix had first gotten sick as a teenage and a three week Outward Bound course in Montana helped her overcome the trauma of that time and reclaim her life. Because of that experience, the mission of First Descents immediately resonated with her and she got involved first as a volunteer, then as a program participant, later as an Alumni Advisory Board member and finally as a member of the Board of Directors. Alix is passionate about helping others experience the healing powers of both outdoor adventure and the comradery of the First Descents community.
Alix lives in Edwards, CO with her husband Hans and together they own and operate Berglund Architects with Hans as the creative genius and Alix making sure he gets paid for it! Having earned a Master's in Holistic Nutrition after her diagnosis, Alix also works as the Director of Operations for Remission Nutrition where she works with a team of nutrition consultants who educate clients on therapeutic diets, supplement protocols and lifestyle approaches for the prevention and management of cancer. Alix is happiest and feels most alive while recreating in the outdoors hiking, biking, skiing and camping. Alix also serves on the Board of the Walking Mountains Science Center.