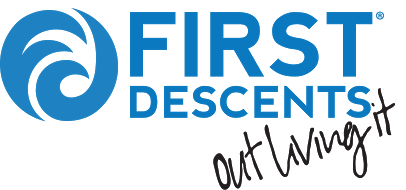 Debbie King-Ford – Chairperson
Being both a cancer survivor and an outdoor enthusiast, Debbie is honored to be involved with an organization that uses outdoor adventure experiences as a means of empowering young adults with cancer. Debbie has managed to turn a negative into a positive by becoming involved with various cancer related organizations since her diagnosis. Of special note is her involvement with The Shaw Outreach Team and the subsequent opening of "Jacks Place" the cancer caring house at the Shaw regional Cancer Center in Edwards, CO.
After graduating from college in Boulder Colorado, Debbie made her way to Vail and ended up as a sales rep for ski apparel lines, a job she has enjoyed and pursued right up to the present day.  Skiing was and is an integral part of her lifestyle – but really, she loves all outdoor sports.
Debbie is excited to be given the opportunity to bring to First Descents her passion for helping young adult cancer fighters and survivors. She knows from experience how challenging and rewarding such experiences can be for all involved. Prior to being appointed to the Board of Directors, Debbie was involved with First Descents as a donor, a volunteer, and a Team FD participant. Her wonderful husband Rob, has been very supportive in all of these endeavors!