Give the Gift of Adventure
Give the gift of adventure to young adults impacted by cancer and MS, healthcare workers, and caregivers.
GIVE TODAY
Inquire Now! 2023 Programs are Coming Soon!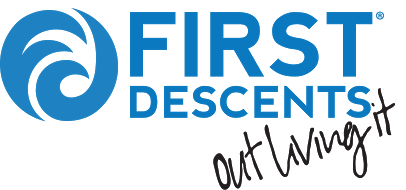 Kate Medici
Kate (aka Lil' Mo) hails from Phoenix, the land of haboobs, strong AC, and endless Saguaros. Continuing her life as a desert rat, she attended the University of Arizona to study psychology and explore the glorious mountains surrounding Tucson. Taking a break from the seriousness of school, she moved to Denver (a place where she could actually experience seasons) and spent the next part couple years working in the outdoor industry in an array of positions: rock wall driver, instructor, cyclist intern, customer service representative, and (somehow) accounting assistant.
Although she tried to leave Colorado in 2018 when embarking on 6 months of bike touring, her legs inevitably got tired and she couldn't help but get pulled back to the place that stole her heart. She was fortunate enough to join the First Descents team in 2019, and looks forward to working with the Programs Team to continue to bring the FD mission to more young adults!