Give the Gift of Adventure
Give the gift of adventure to young adults impacted by cancer and MS, healthcare workers, and caregivers.
GIVE TODAY
Inquire Now! 2023 Programs are Coming Soon!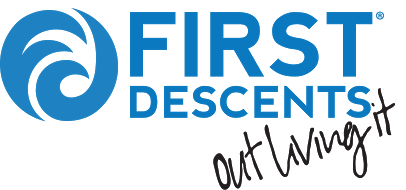 Sara Connell
Growing up on the West coast of Florida, I did not have any true river or wilderness experience until I found the healing power of adventure with First Descents in 2012 as a participant and Burkitt's Lymphoma survivor. Since then, I've been chasing the opportunity to pay it forward through life-changing experiences as a camp mom, photog, one of the former leaders of the Orlando Tributary (hence, the ears), and now as lead staff. I followed my heart and the sound of whitewater to Richmond, Virginia, where you can find me paddling, hiking, climbing, backpacking, losing my mind to the wonder of changing seasons, and napping with my cat. When I'm not Out Living It, I am humbly helping others find purpose and connection as a therapist and mental health crusader. I couldn't be more honored to be a member of this team and work alongside such an epic group of humans. There's no feeling I love more than the total exhaustion of a day spent whole-heartedly living and loving with my FD tribe. Let's send it!