Give the Gift of Adventure
Give the gift of adventure to young adults impacted by cancer and MS, healthcare workers, and caregivers.
GIVE TODAY
Inquire Now! 2023 Programs are Coming Soon!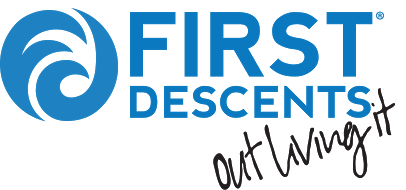 Lisa "Wombat" Butch
Lisa Butch, aka Wombat (or Motp if you know her from way back at her first camp), was diagnosed with rhabdomyosarcoma in December 2006.  Expecting nothing but a fun trip after a tough year of treatment, Wombat found more than she ever dreamed possible with First Descents.  Feeling whole again while attending FD camps, Wombat became addicted and has attended whitewater kayaking camps in Colorado, Montana, Washington, and a FDX on the Salmon River, as well as a mountaineering FDX in Alaska and a surfing FDX in Bali.  FD also helped Wombat discover that she is happiest living outdoors which led to her attending a Leadership Semester course with Outward Bound Costa Rica and her current position taking at-risk youth on wilderness canoe trips in Florida with North Carolina Outward Bound.
Wombat is from Ohio and received a B.S. in Environmental Science from Allegheny College and a M.A. in Marine Affairs from the University of Rhode Island.  Wombat is beyond stoked to be a part of the FD Alumni Advisory Board and help other young adults learn how to go from cancer to Out Living It!