Give the Gift of Adventure!
This holiday season, our goal is to raise $125,000 to fund transformative adventures for 50 young adults in the year ahead.
DONATE NOW
GIVE THE GIFT OF ADVENTURE THIS HOLIDAY SEASON!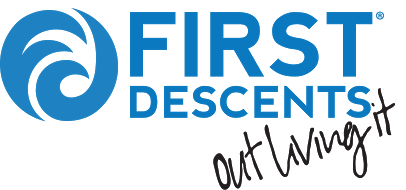 Andy "X2C" Fleming – Board Chairman
Andy is a high school counselor in Western New York where he gets to share in many wonderful lives during an exciting developmental stage where kids are becoming young adult and finding their voice in the world.  He volunteers as an Alpine and Nordic National Ski Patroller and he is often found sliding down and up slopes deep in snow.
He earned a B.A from Hamilton College, a M.S.Ed. from SUNY Brockport and in the middle he dropped out of Emory University Law School after his first year when he was diagnosed with Hodgkin's Disease and decided to follow a different path in life.  His mother passed from pancreatic cancer, his godmother passed from breast cancer and his father is a prostate cancer survivor.
Andy loves everything FD from his first Kayaking Camp in Vail, CO, to his second camp Kayaking in Whitefish, MT, FDXing on the Main Salmon, assisting at three kayaking camps in Vail and FDi rock climbing in New Paltz, NY, and glacial travel during FDX Denali, AK.  He claims his blue dot radiation tattoos spell FD when he connects the dots.  When not going on FD adventures he dreams of getting more young adult cancer survivors to experience FD's life affirming camps and really getting them out there living it.