Give the Gift of Adventure
Give the gift of adventure to young adults impacted by cancer and MS, healthcare workers, and caregivers.
GIVE TODAY
Inquire Now! 2023 Programs are Coming Soon!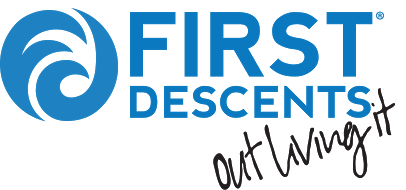 Susan "Hawk" Rafferty
Susan was born and raised in Wilmette, Illinois, a suburb of Chicago. Susan attended Colorado State University and fell in love with all that Colorado has to offer, so she is happy to call Denver home. She is an avid roller hockey player, lover of traveling and the outdoors, and a champion for rescue dogs (she has fostered dozens and is mom to two Great Danes). After being diagnosed with Ovarian Cancer and completing treatment, Susan attended her first FD Rock Climbing Camp in Estes Park, CO in the fall of 2010. In the summer of 2011, she attended an FD 2 kayak camp in Kalispell, MT, where she fell in love with kayaking. In the summer of 2012, she attended her first FDX camp, a week kayaking the Salmon River in Idaho ,and she can't wait to get back on the river again in 2013. According to Susan, "First Descents has been life changing. Cancer took away my strength, confidence and my health. First Descents gave all of that back to me and much, much more. I now have an amazing community of friends whom I consider family who provide invaluable support, and a newfound love of kayaking".