Give the Gift of Adventure
Give the gift of adventure to young adults impacted by cancer and MS, healthcare workers, and caregivers.
GIVE TODAY
Inquire Now! 2023 Programs are Coming Soon!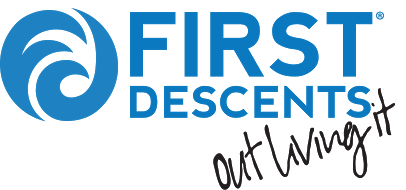 Conor "Prez" Hall
Conor, a.k.a. Prez, hails from the mountains of Southwestern Colorado. He attended Earlham College in Richmond, Indiana where he served as the Co-President of the Student body and graduated summa cum laude with a degree in Political Science. He worked as a fundraiser in the 2008 election cycle, and has experience in community outreach and comparative climate policy. After a year and a half of traveling and working around the world on every continent except Antarctica and Australia, Conor returned to Colorado to to join Governor Hickenlooper's Office of Community Partnerships as a Program Coordinator, working to support Colorado's most vulnerable citizens. Recently, Conor took on the role of Manager of Special Initiatives for the Governor's Office of Community Partnerships , taking on an increased role in representing the Governor and Lt. Governor at events around the state and managing a diverse portfolio of projects including the Governor's Clergy Council, the Governor's Executive Internship Program, and important pieces of the 100 million dollar Colorado Pedals Project.
Conor was diagnosed with Hodgkin's Lymphoma at the age of 21 and had the opportunity to complete his FD1 at the Outer Banks of North Carolina. Ever since that experience, FD has been an important part of his life. Conor is active within the young cancer community serving as a mentor to other young people fighting cancer and excited and honored to serve as a member of the FD Alumni Advisory  Board. He also, serves as a mentor to 4 underserved youth from the Denver Metro Area, through the youth leadership development non-profit SOS Outreach. He lives in Downtown Denver and loves to escape to the mountains to snowboard, hike, mountain bike, rock climb, and kayak. He also spends his free time contemplating how he will turn Podo's spoken word biography of Corey "Daryl" Nielsen, into an explosion filled blockbuster.