Choose Adventure
Give today and empower young adults impacted by cancer and MS, healthcare workers, and caregivers to Choose Adventure.
GIVE TODAY
Programs are live! Click here to explore our 2022 Programs!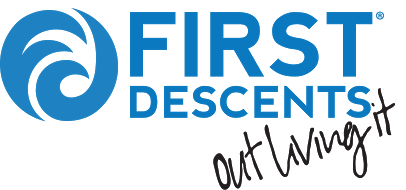 Mia Lewis
In 2009, Mia "Veggetti" Lewis enrolled in a local culinary school, but soon realized she was looking for so much more than learning the basics of food preparation and cooking. Mia wanted to learn the healing properties of food. The Natural Gourmet Institute (NGI) in New York City held the answers to the many questions. And so began Mia's culinary journey.
Upon graduation from NGI, Mia completed her internship in Berkeley, CA at the Three Stone Hearth, a unique model for community-scale food preparation and processing. Soon after, she was hired as a Chef for First Descents. Mia never imagined that being a chef could give her the opportunities and experiences as it has. Cooking for FD connected her with a world outside of herself. Since 2013, Veggetti has worked nearly 40 programs as a Lead Chef and in 2018 stepped into the roll as the First Descents Chef Manager. When Veggetti is not traveling with FD, she works as a private health-supportive chef in Delaware.
For Veggetti, cooking comes from a place of peace, a place where her spirit and love of healing and creativity come together to provide healthy and delicious meals for others.