Give the Gift of Adventure
Give the gift of adventure to young adults impacted by cancer and MS, healthcare workers, and caregivers.
GIVE TODAY
Inquire Now! 2023 Programs are Coming Soon!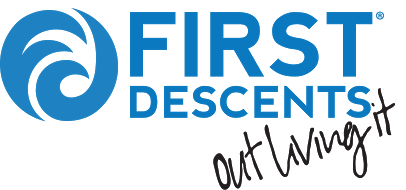 Ray Shedd
Ray Shedd joins First Descents with an extensive background in nonprofit development, partnership activation, and brand storytelling. Previously, Ray was Director of Partnerships and Marketing at Positive Tracks, where he was responsible for the design and implementation of the organization's fundraising and marketing efforts. A big believer in adventure and recreation-based healing, Ray was also Senior Development Officer at The Hole in the Wall Gang Camp (THITWGC). During his 9 years with THITWGC, he built a robust corporate partners program and helped diversify the organization's endurance and peer-to-peer (P2P) fundraising platform. He also led on key foundation and major gift accounts designed to support Camp's rapidly growing programs for children coping with cancer and other serious illnesses. Ray holds degrees in History and Sociology from the University of Connecticut and a Masters in Organizational Leadership and Nonprofit Management from Quinnipiac University. When not serving the mission of First Descents, Ray can be found playing in the mountains with his golden retriever, Sundance.
Me in 140 Characters or Less: Avid adventurer and philanthropy nerd; Plays outside as much as possible; Believes in the power of love and coffee.